Fundamental research with nozzles by "HARDI agro-scientists" is conducted in their own dedicated laboratories and those of independent Research Centres at many key institutions throughout the world. Sites where field research is conducted are very diverse - ranging from the temperate conditions of Northern Europe to the tropical crops of Australia.
Instrumentation used in HARDI's laboratories is at the leading edge in drop size analysis studies.
It is this broad - but intensive approach - which, when combined with state-of-the-art manufacturing techniques and computerized quality control programmes, guarantees that HARDI nozzles will meet the demands of better crop protection.
Measuring droplet sizes
The droplet spectrum is characterized by the average droplet size based on volume (VMD) and the range that indicates the uniformity of the atomization. A laser Phase Doppler Particle Analyser (Aerometrics, PDPA) supplies this information instantaneously and is used to constantly monitor in our laboratory the spray quality of our nozzles.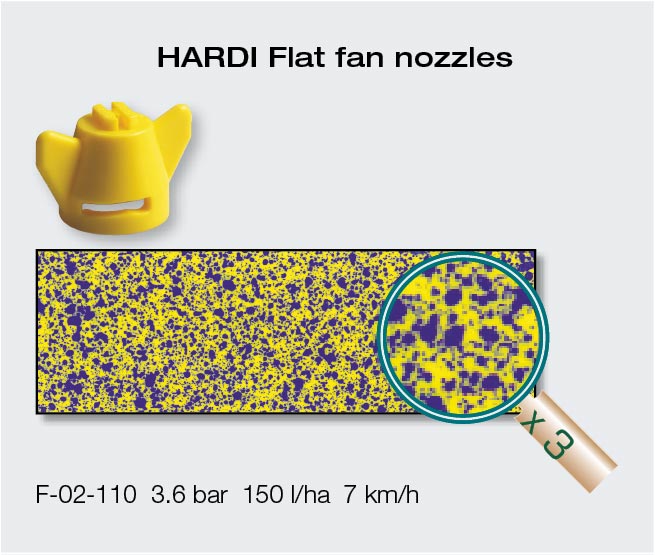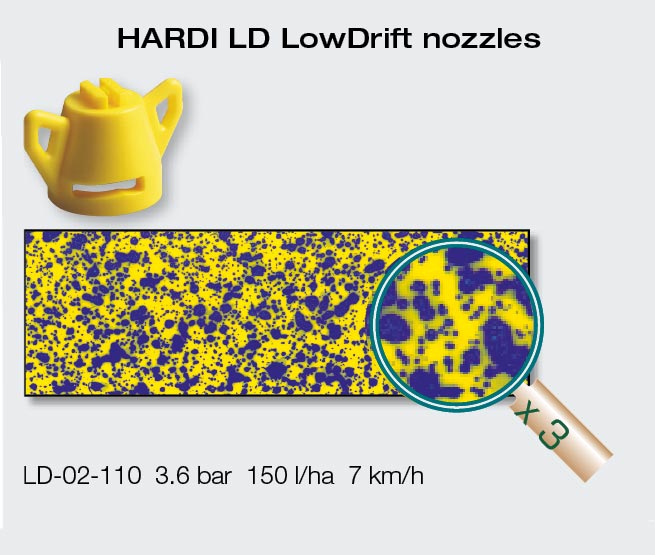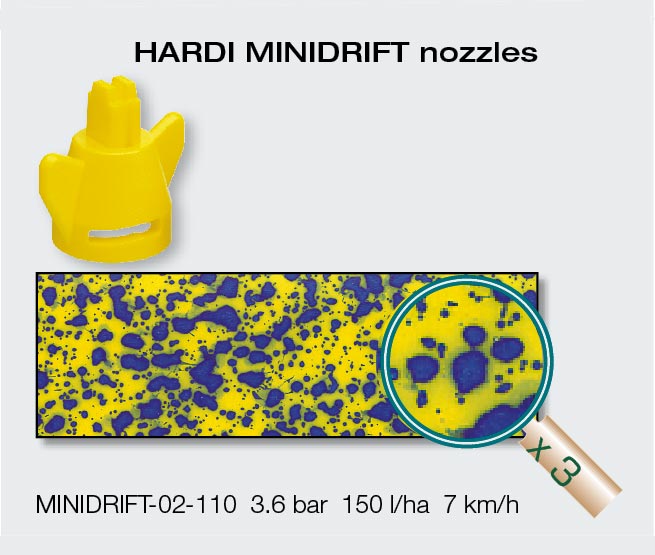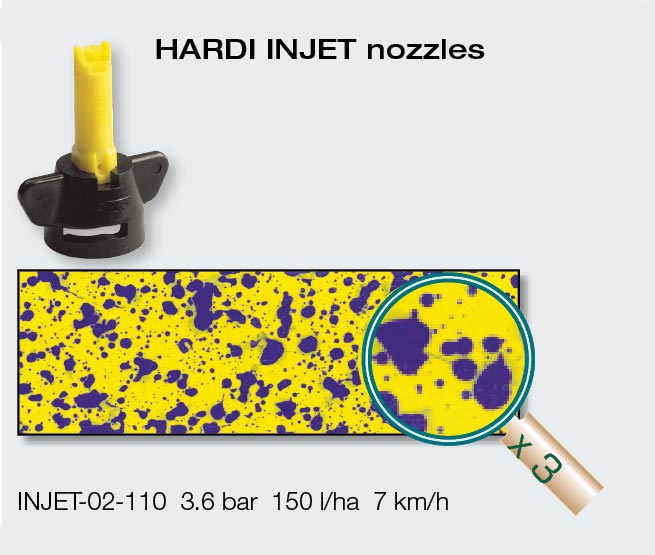 Nozzle development
Changes in cropping practices, regulatory restraints and the introduction of new agrochemicals are just some of the forces that ensure new nozzle developments, which have and will continue to take place at HARDI. This activity closely involves our agronomists, engineers and specialist tool makers. Farmer's needs are recognized and met with HARDI nozzles designed to provide the precision he demands today.

Quality control
Samples of all HARDI nozzles are constantly monitored by Quality Control - using devices such as this state-of-the-art nozzle distribution table.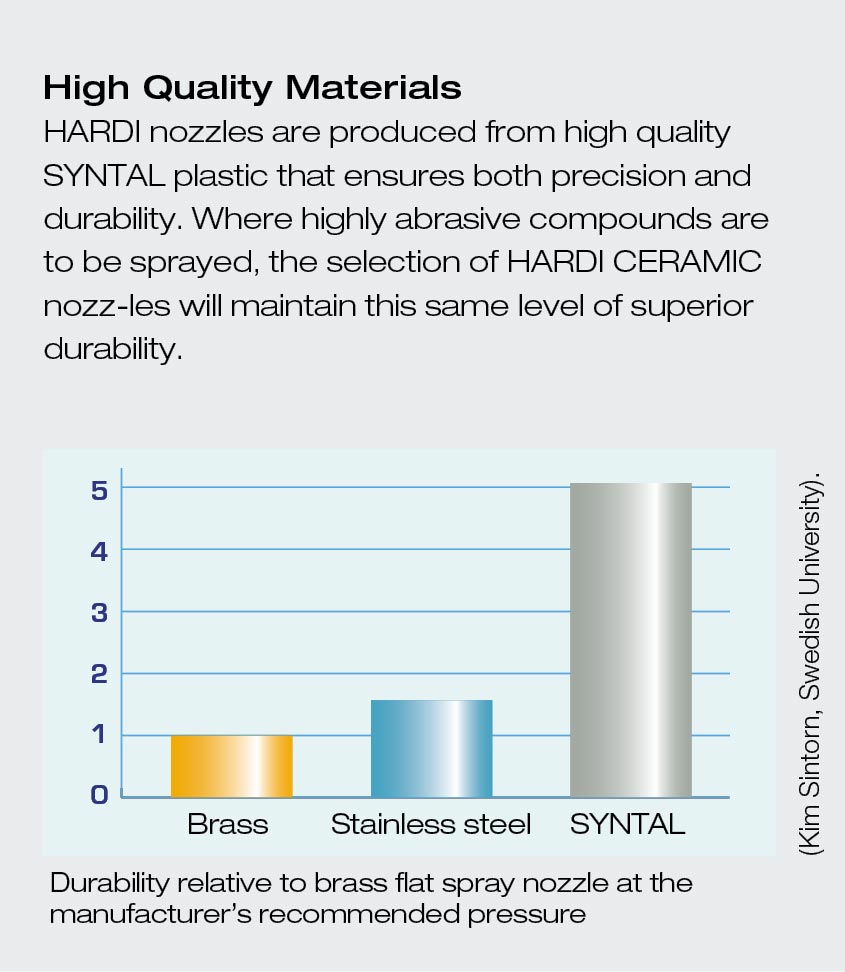 HARDI nozzles are produced from high quality SYNTAL plastic that ensures both precision and durability. Where highly abrasive compounds are to be sprayed, the selection of HARDI CERAMIC nozz-les will maintain this same level of superior durability.
Wind Tunnel Studies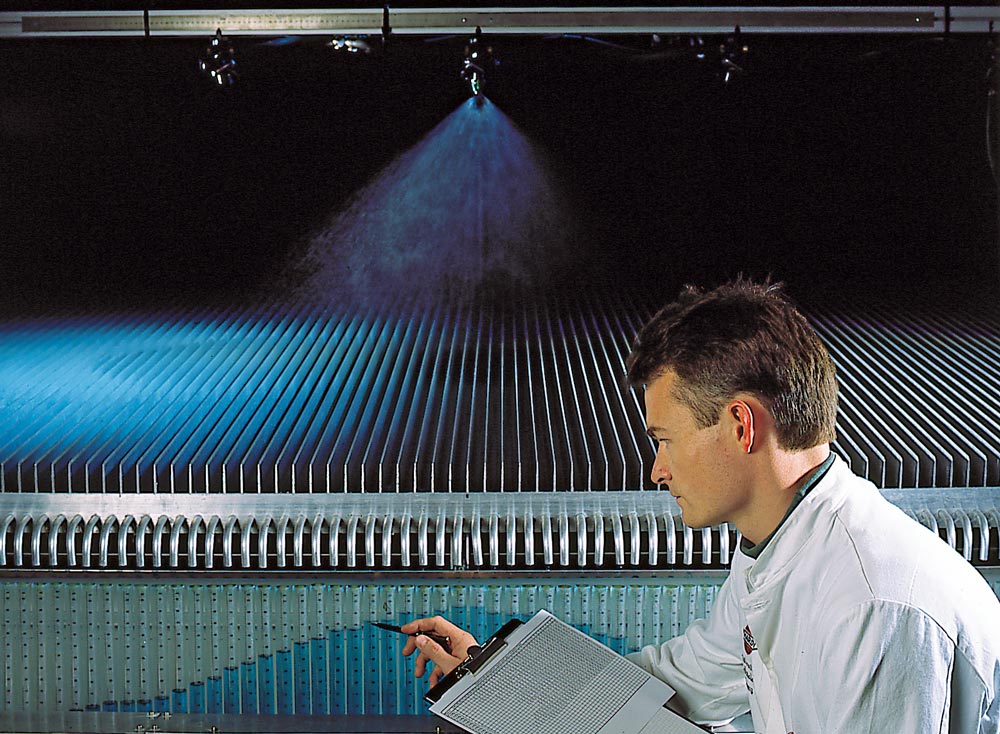 Airborne drift and downwind fallout are tested and documented in the controlled conditions of a wind tunnel for all HARDI nozzles. This leads to approvals as drift reducing equipment for buffer zones in many countries.
Together with field research this has given the HARDI nozzle range approvals in the UK, Holland and Germany to be used closer to waterways than previously allowed with traditional nozzles.
High Speed Video
Modern high-speed video techniques are used to investigate the droplets' behaviour on their way to the target and when impacting on a leaf. These tests are done with clean water and with actives to simulate in-field spraying.
Deposit tests
In UK fluorescent dye is used to test the exact amount of liquid that stays on the leaf after spraying. This is the key factor for the biological efficacy of the plant protection products.
Efficacy trials
Specialist field equipment is used at the Danish Weed Research Institute to test the efficacy of herbicide performance when using HARDI nozzles.